Index Mk 2 – Joseph Joseph Ltd
The second iteration of the best selling Index chopping boards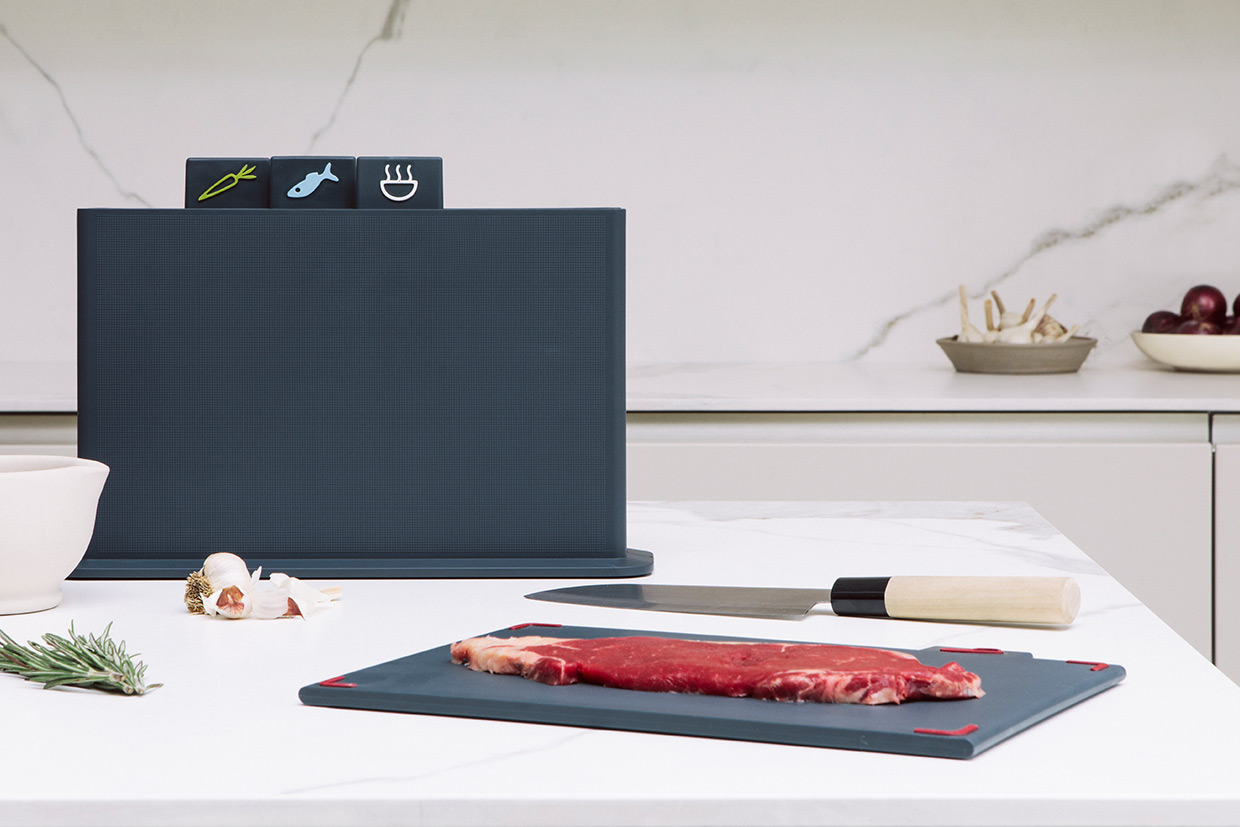 Index MK2 or Index Advance as it was known, was a major departure from the first iteration of the successful chopping board range. It was decided to use overmoulded TPR rubber to produce the icons and non-slip foot on each board. The great contrast between colours, especially on the graphite version shown here, allowed the icons to really stand out on the boards, producing a strong graphic effect.
Index was one of the first ideas proposed to Joseph Joseph after we started working with them. Based around the colour coding system used in professional kitchens in Europe, we wanted to package the concept of food safety in a friendly and accessible way.
Having decided on four categories for the boards (meat, fish, cooked and vegetables), we designed 4 icons that contributed to the friendly feel. The tabs (and name) were inspired by old index recipe card files many people used to keep in their kitchens.
Since being launched in 2008, Index has become one of the best selling housewares products worldwide, spawning numerous variations in the Joseph Joseph range.
Photography by Anna & Tam